Read Time:
3 Minute, 22 Second
Brielle and Nadia Dupervil are not just twins, but also bestfriends. Their love for reading inspired them to write their own book at just 4 years old.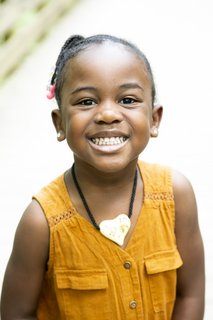 Brielle has a bold and bubbly personality and never meets a stranger. You can call her the life of the party because there is never a dull moment when she is around. Brielle is a curious conversationalist who will talk to anyone who will listen.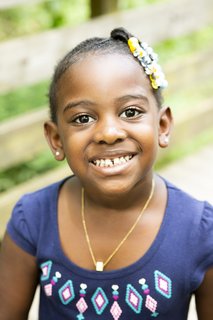 Nadia is a soft spoken, articulate, gentle spirit. Initially she is reserved, but once comfortable she will win you over with her contagious laughter and the silly jokes she keeps in her back pocket for the right time. Nadia is caring and always does what she can to help others feel better. She is very in tune with her emotions and very direct when expressing them.
Twin Tales Was One Of The Manifest Grant Recipients
Alibaba.com, one of the world's largest B2B e-commerce marketplaces and a business unit of Alibaba Group (NYSE: BABA), announced today the 50 recipients of its second annual Manifest Grants Program. The winners, representing a broad range of industries, regions and cultures across the United States, will each receive US $10,000 along with a host of resources from Alibaba.com and Manifest Grants Program partners to help them continue to innovate and build their businesses in this competitive market.
This year's program attracted nearly double the number of applicants compare with last year, with 23,000 American small business owners presenting their new product ideas and go-to-market strategies for consideration. Of those applying, 70% were women entrepreneurs, and approximately 90% identified as Black, Indigenous or people of color (BIPOC). The top reasons for application included building their brand (35%), hiring new staff (13%), and raising capital (10%).
Those selected showed unique approaches to improving the competitive edge of their products, developing new product concepts, showing a commitment to sustainability and emphasizing diversity. Among the final 50 winners, 8% have achieved gross revenue of over one million dollars last year, 28% over $10k; Up to 90% of these entrepreneurs' mentioned sustainability in their entrepreneurial journey; 38% have patents or patent-pending innovation.
"We are honored that thousands of talented, small business owners shared their stories with us, and we are truly inspired by the drive for innovation, efficiency, resilience, and sustainability of the final 50 winners," said Stephen Kuo, President of Alibaba.com North America. "We look forward to supporting them in their journeys to manifest new product ideas and ultimately continue to grow their businesses. We see SMBs as the backbone and the future of an economy. Alibaba.com can support them with direct access to winning products, experienced manufacturers as well as digital sourcing tools to drive down sourcing costs and stay competitive."
Following the close of the application period in late October, applications were evaluated by Alibaba.com's panel of expert judges from across the e-commerce ecosystem. Each judge, listed below, brought their unique perspective to the application review process.
Stephen Kuo, President, North America, Alibaba.com
Elizabeth Gore, President, Hello Alice
Becky Center, Chief Executive Officer, Indiegogo
Robert Clarkson, Chief Revenue Officer, Payoneer
Kian Golzari, Product Sourcing Expert
Daymond John (Executive Program Mentor), Founder, FUBU
Created in partnership with Hello Alice, the Alibaba.com Manifest Grants Program reinforces the company's commitment to supporting American SMBs as they continue to face increasing challenges in an uncertain economic environment. For the 2022 Manifest Grants Program, Alibaba.com has pledged to distribute US $750,000 to 50 American small businesses, each of which will receive US $10,000 in cash and US $5,000 towards logistics support when sourcing on Alibaba.com. The company also teamed up with Daymond John's Black Entrepreneurs Day, Indiegogo, Payoneer (NASDAQ:PAYO), and AMZScout to expand its offering for applicants and recipients.